HARSH TKs DELIVER MAX PERFORMANCE FOR MONKS CONTRACTORS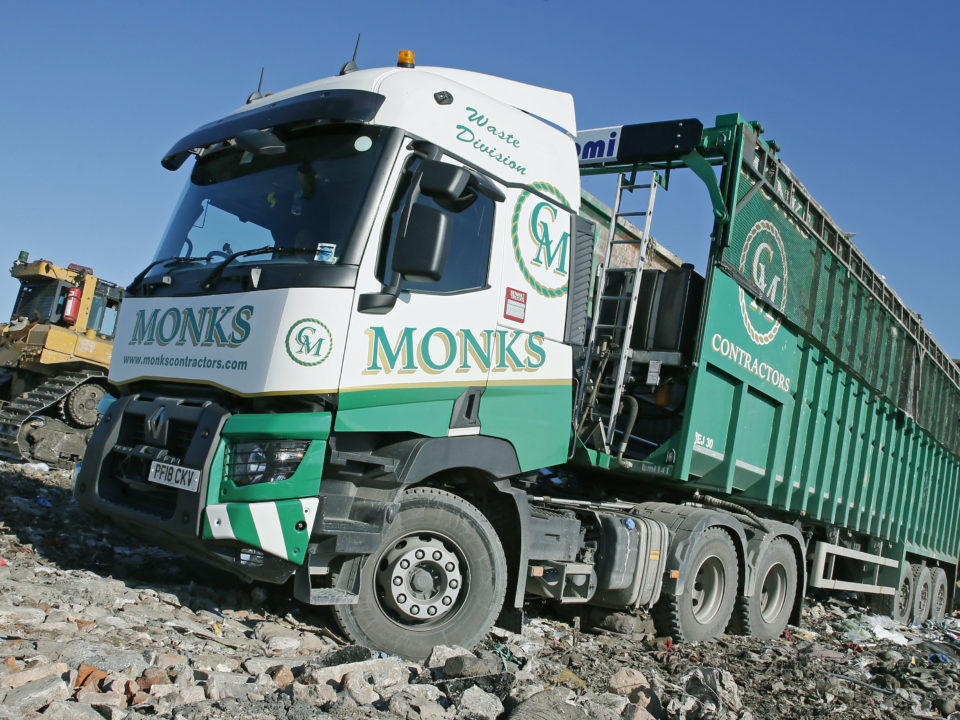 Specialist Lancashire waste haulier Monks Contractors has recently put into service six 480hp Renault double drive tractors for use on their landfill operations, each fitted with a heavy duty HARSH tractor kit. After a previous failure with a smaller, cheaper competitor model, HARSH TKs with side mounted alloy tanks have now become the Monks fleet standard.
Loading bulk waste into tall, high capacity trailers followed by tipping out on landfill sites is among the hardest work that any truck can do, and on intensive short – haul work the Monks trucks can do this up to six times per day. This is where the double drive tractors and their high capacity all – steel 95cu.yd ejector trailers really come into their own, manoeuvring and reversing over soft, uneven ground before tipping up to 20 tonnes of general refuse each time..
Supplied and fitted by Thompsons ServiceTech in Blackburn, the HARSH TKs are delivering sterling service with zero downtime. "In this application, vehicle performance, integrity and reliability count for everything" says company owner and director Chris Monk, adding "HARSH TKs complement our trucks perfectly."